Oakland a la chance d'avoir une belle scène autocollante, indépendante de San Francisco et riche d'artistes très variés. Pour commencer l'année 2011 en beauté, voici une liste de ceux qui auront toute mon attention au cours des prochains mois. Pour certains d'entre eux, j'attends même avec curiosité de voir leur évolution. Les californiens ont tendance a se contenter du noir et blanc, je suis plus adepte des couleurs. Pourvu qu'ils s'y mettent.
Pour avoir un bon aperçu de ce qui se passe dans la Baie de San Francisco, voici une quelques Flickr qui en donnent un joli panorama.
Endless canvas
Baby cujo
Bay area stickers
Bay area graffiti
The Bay Area of San Francisco is full of street artists. Oakland has its own talents. There are various sticker artists that I particularly like. To start 2011 with positive vibrations, here is a list of a few artists that I am curious to see evolve in the next months. Californians seem to enjoy black and white stickers. I tend to prefer colors. Of course, a lot of artists are missing, so don't hesitate to send me pictures or link. I am always happy to see more creative stuff!
Also, I don't take that many photos, but some guys in the area are doing a great job at it. You can start with these Flickr, they would give you a good idea of what is going on.

Endless canvas
Baby cujo
Bay area stickers
Bay area graffiti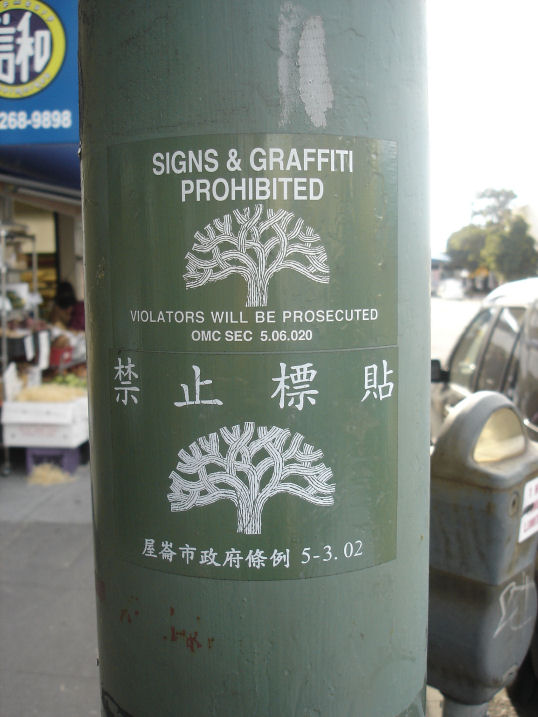 Donc je commence, sans ordre particulier:
With no particular order:
PIKA
BROKE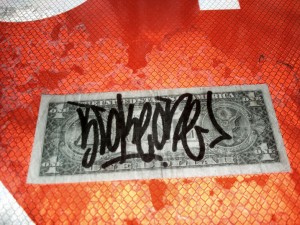 BEER IS GOOD
I can just agree.
DEADEYES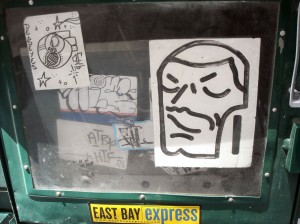 OASIS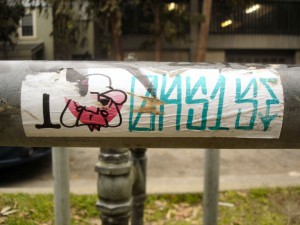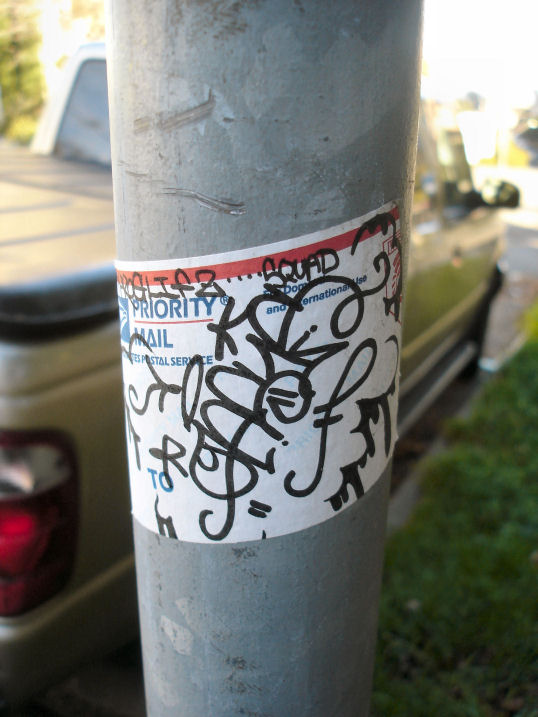 He is new, he is cool, he became visible really fast. I love his faces/masks.
RAS TERMS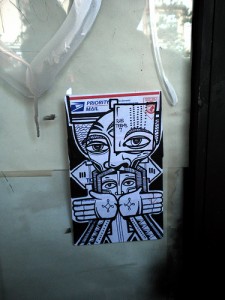 Je me permet de lui emprunter cette photo, étant donné que je n'en ai aucune de récente. Quoi qu'il en soit, il a un véritable style, son propre langage, une identité très marquée et je suis assez fan de son originalité.
I feel a shame, I don't have any recent picture of his work. I took this one from his photo-stream, I hope he won't mind. Anyway, keep an eye on his stuff, that's just great. He has a real universe, his own aesthetic, his own language, that's totally original.
G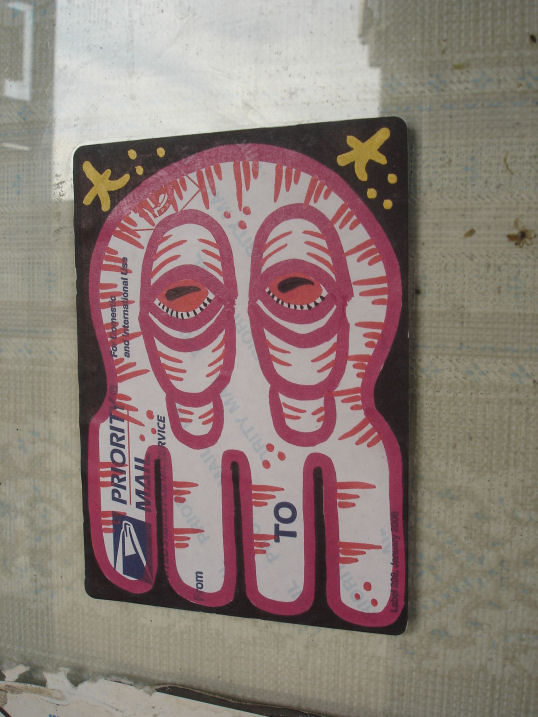 I don't know why he is called creeptopus on Flickr, given that he never signed anything else than G. That's quite funny. The octopus is super fun. I love logos and this one works perfectly.
SWAMPY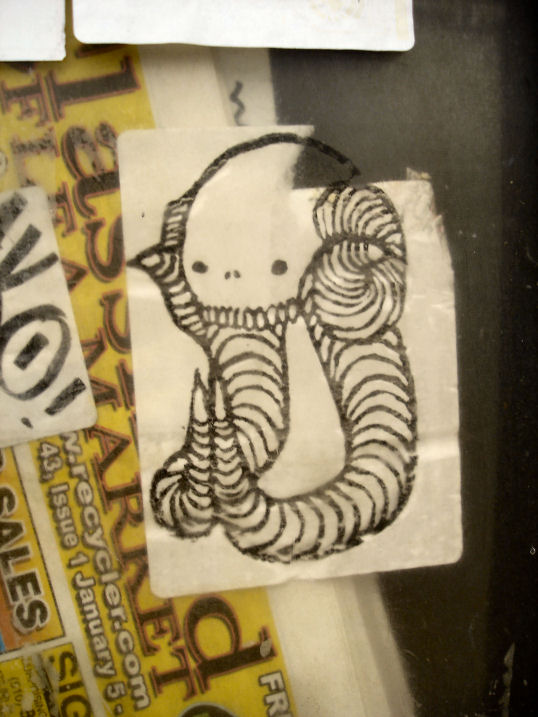 If you have some of his sticker to trade, just tell me. I've been trying to get some of his stuff for a while.
BS
The only thing I know is that he appeared one day and was all over the place. I love the special Halloween bomb.
PKR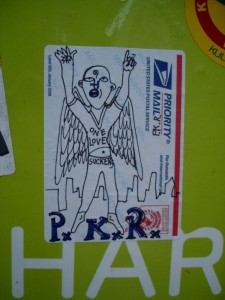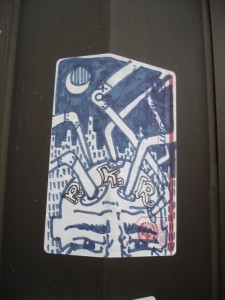 I saw that last week. I am already a big fan.
SAFETY FIRST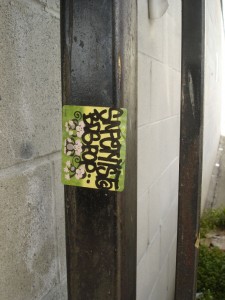 RANDOM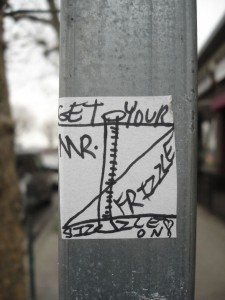 This is the real purpose of this post, to make a tribute to all these anonymous artists whom I see the work all around without really knowing who they are. My favorite thing is to find new stickers, new images, new logos, with no real artistic meanings but with a fascinating results.
This post is not meant to be a best-of, this is a sample of what I see around. I would love if you have links are names to share about artists of the Bay Area.