Posted by:
koleo
in
Blabla
,
Grand Lake Theatre
, tags:
justice oscar grant oakland california johannes mehserle july 8 2010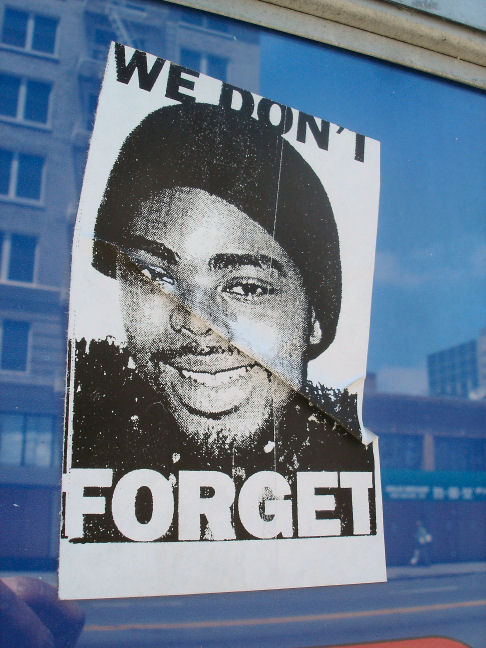 Vous vous souvenez peut être de mon billet sur la mort d'Oscar Grant et les réactions que l'affaire a suscité. Le jugement s'est déroulé pendant les deux dernières semaines et le verdict est tombé hier. A Oakland, là où l'incident a eu lieu, une condamnation lourde était attendue… ça n'a pas été le cas. L'officier Johannes Mehserle devrait être condamné pour une peine de prison ferme d'une durée de 2 à 4 ans, pour avoir tué Oscar Grant d'un coup de feu à bout portant, au sol, allongé sur le ventre, menotté dans le dos. La vidéo est sur Youtube.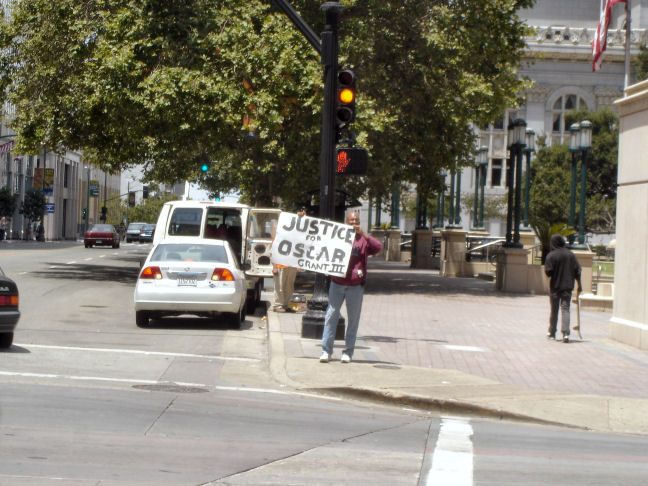 Le verdict a été annoncé en fin d'après midi. A Oakland, quand quelque chose se passe, les gens ont tendance à se réunir dans le quartier des affaires: Downtown. J'étais dans le coin un peu par hasard. Il y avait pas mal de sécu éparpillée un peu partout mais les gens était plutôt calme. Il y avait une marée noire de voitures embouteillées. Tout le monde cherchait à fuir le centre ville. Je suis rentré moi aussi et j'ai suivit le reste de loin, par la télé. En quelques heures il y a eu plusieurs centaines de personnes réunies du coté de la 14ème rue, près de l'Hôtel de ville. Quelques manifestants pacifistes avec des portraits et des pancartes réclamant la justice. Il y avait aussi pas mal de policiers. Et plein de badauds…
J'avais un sentiment étrange vis à vis de ces passants à l'arrêt. Beaucoup de ces gens avait l'air d'attendre que quelque chose se passe, quelque chose de plutôt violent j'imagine. Heures après heures la foule grandit. Cette espèce d'étrange attente m'a fait une impression étrange, un sentiment froid et glauque. Certains semblait être empli d'une curiosité proche du voyeurisme, d'une excitation malsaine, d'une envie "d'y être", de voir la foule s'énerver. Peut être que je délire, peut être est ce une différence culturelle: ici les manifestations sont rares, peut être est ce vrai…
En tout les cas ça a fini par péter en milieu de soirée. Les premiers manifestants s'en sont aller et ils ont été remplacer par une foule aux motifs plus obscures. Pas mal de vitrine cassées, des départs de feu, ce genre de choses.
Je suis passé voir cet après-midi, mais j'ai pas eu l'envie de rester longtemps ou de prendre beaucoup de photos. C'est pas très agréable de regarder des commerçants réparer leur magasin alors qu'on ne leur apporte aucune aide. C'est pas un zoo. Donc j'ai ces quelques traces. Mais Google prendra soin de fournir plus d'infos aux curieux, tout le monde était armé d'objets électroniques en tout genre, on ne manquera pas de documents.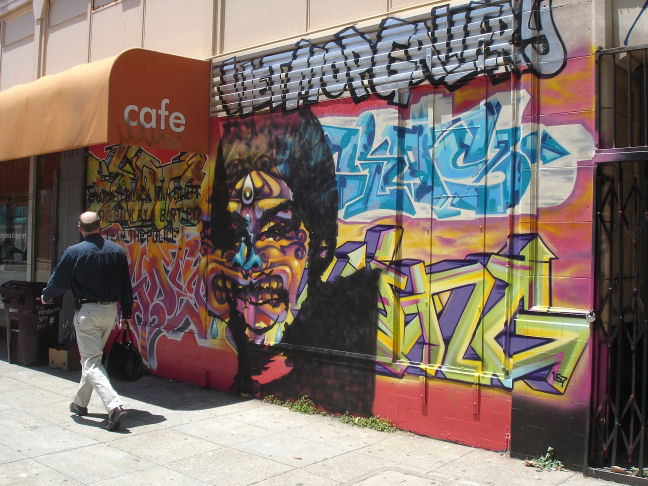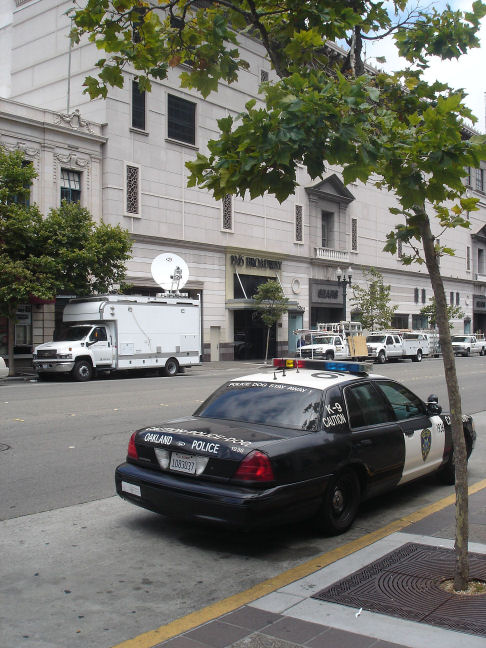 Well if you speak English you might want to read about Oakland and Oscar Grant somewhere else, I was just giving some basic information to my French readers. I am sure that some journalist/blogger did a pretty good job reporting last night's incidents, my English is not that great.
Here is a series of pictures taken today in Downtown Oakland. I did not stay that long, I don't see downtown as a zoo so I would feel bad taking a lot of pictures of smashed windows when I don't give any help. Here are just some pictures I took to remember.
RIP Oscar Grant!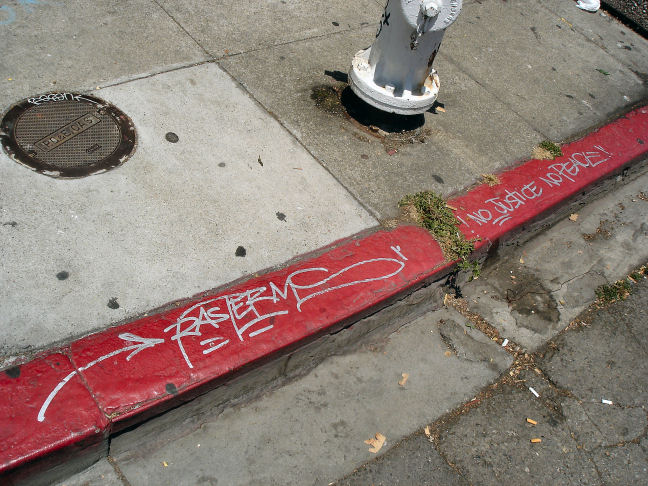 Comments Off on Justice? / Oscar Grant!