Salut!
Voila quelques photos du mur que j'ai peint le week-end dernier. Mon premier mur aux États-Unis. J'ai eu la chance d'avoir de l'espace, j'en ai profité pour m'amuser. Merci a Arch et a Elsewhere Philatelic Society.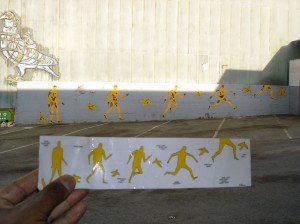 Hi fellows!
Last week-end I painted my first outdoor mural in the USA. It felt good to paint on a wall. I had a nice space and tried to have fun. Hope you'll like these few pictures. Thanks to Arch and Elsewhere Philatelic Society.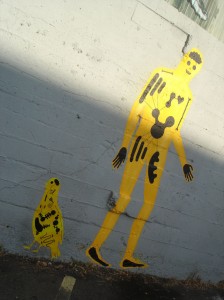 Ne manquez pas les peintures de
Zoltron
et de
Dave
. Vraiment cool!
Zoltron and Dave also painted the wall. Check out their paintings, they are really cool!