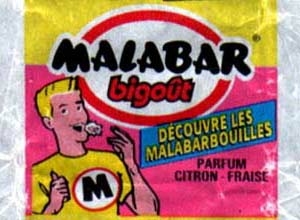 Enfant, j'adorais les Malabar. Le personnage sur l'emballage était assez sympa, une sorte de Mr Propre plus jeune avec une coupe en brosse. J'ai fini par en faire une affiche, en 2005 je crois.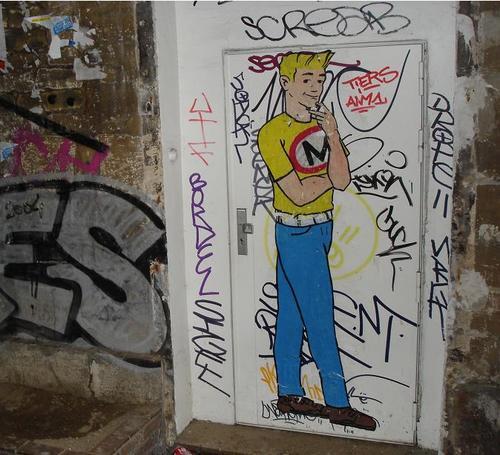 Je ne sais pas pourquoi mais je me suis mis à penser au Malabar bi-gout l'autre jour : le vanille-fraise… ou citron-fraise… merde, je ne sais plus. En tous les cas, après 15 secondes de réflexion acharnée je suis arrivé à cette idée :
–          Malabar : costaud, fort.
–          Bi-gout : jaune, rose, bicolore.
Voilà !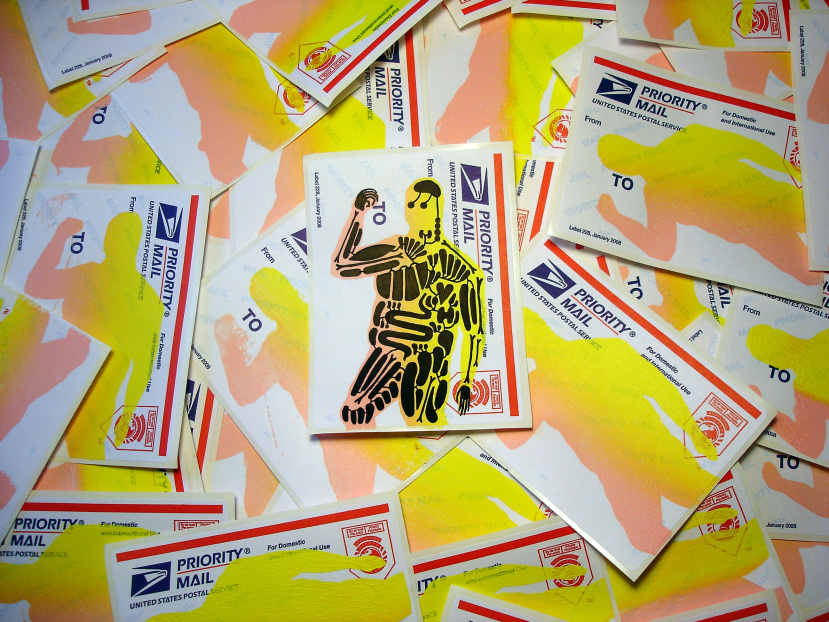 In France we have a brand of chewing gum called Malabar. To give you an idea of what it is let's say tastes like Bazooka. In 2005 I made a poster using the Malabar character. Malabar means strong in French. The other day, for absolutely no reason, I was thinking about one of their products, the double flavor chewing gum: vanilla-strawberry, actually it might be lemon-strawberry. I used my huge brain for a couple of seconds and I concluded by this idea:
–          Malabar: strong
–          Double flavor: two colors
Voilà !