Posted by:
koleo
in
Futuristick
,
Zoom zoom zoom
Gros plan sur Badypnose
Enfin du local! Badypnose, un blase que je croise essentiellement dans le treizième. Un petit coté « attaque mentale » et un peu long qui peut faire penser à un Psyckoze No Limit. Je n'ai pas le vocabulaire technique pour parler de calligraphie. En tout cas son tag est bien propre, équilibré et énergique. Il ne joue pas sur la quantité pourtant le peu que j'ai vu m'a à chaque fois fait tilter. Discret et original, on sent un kiffe un peu perso, pas une recherche de visibilité absolue et c'est quelque chose qui devient rare! Je vous laisse apprécier cette petite sélection, une série d'autocollants qui se conclue par un mur.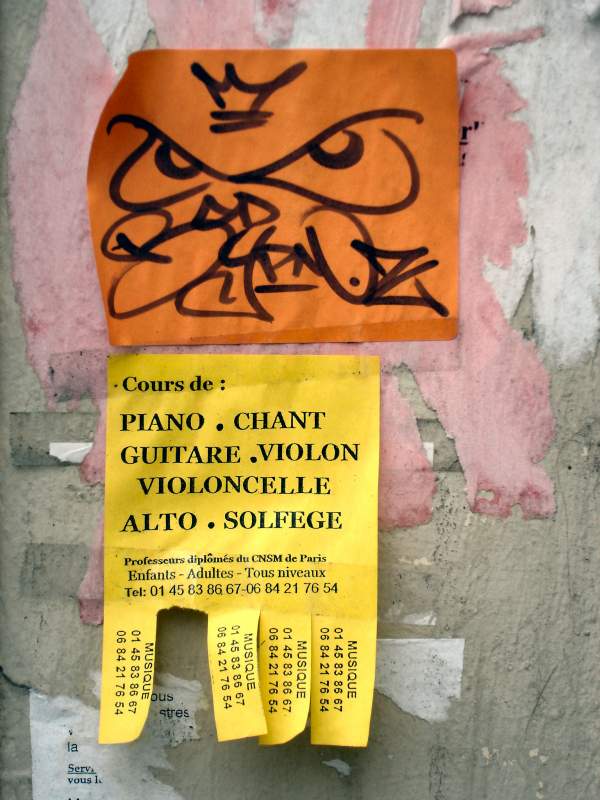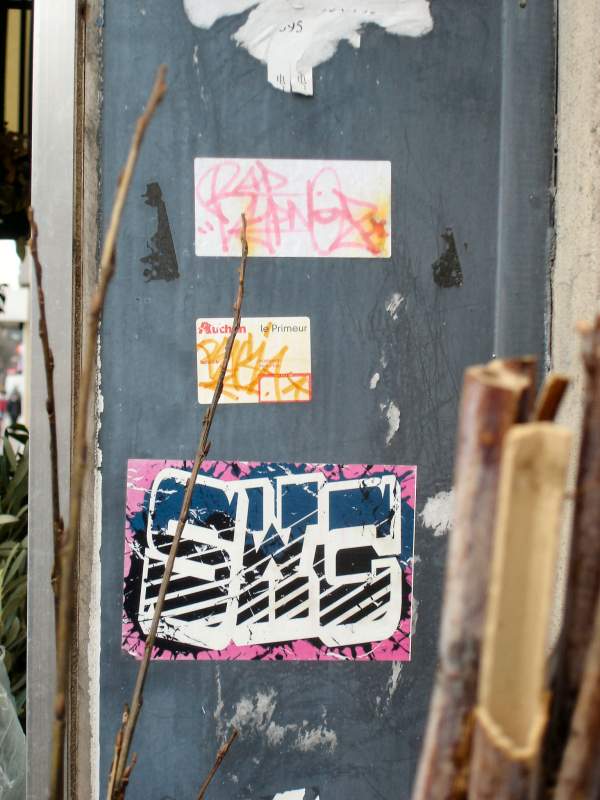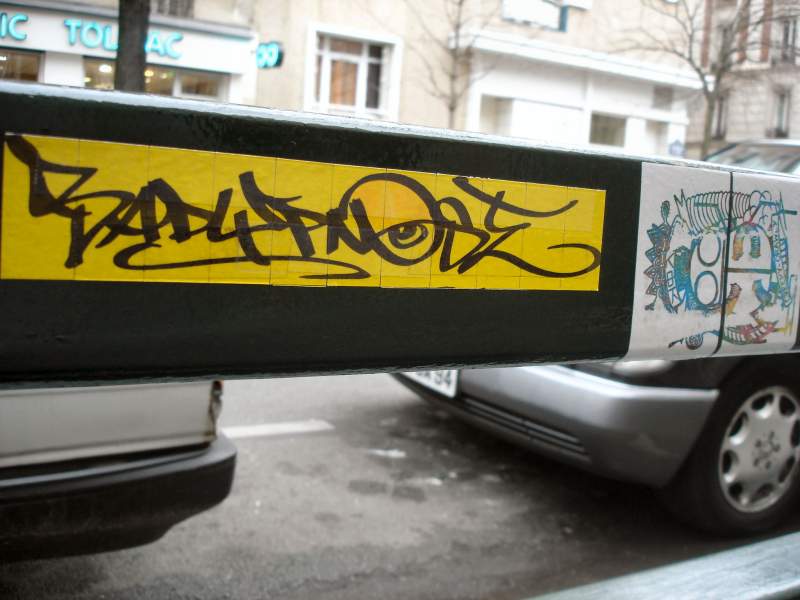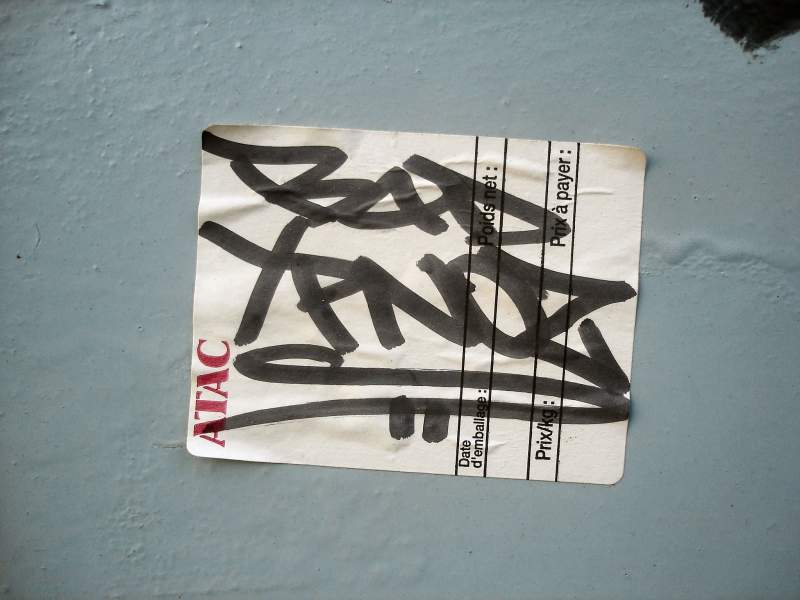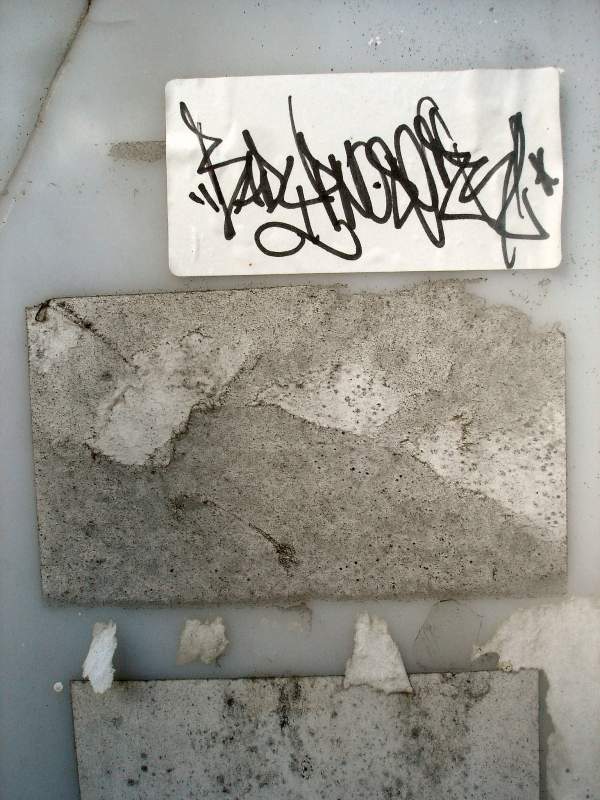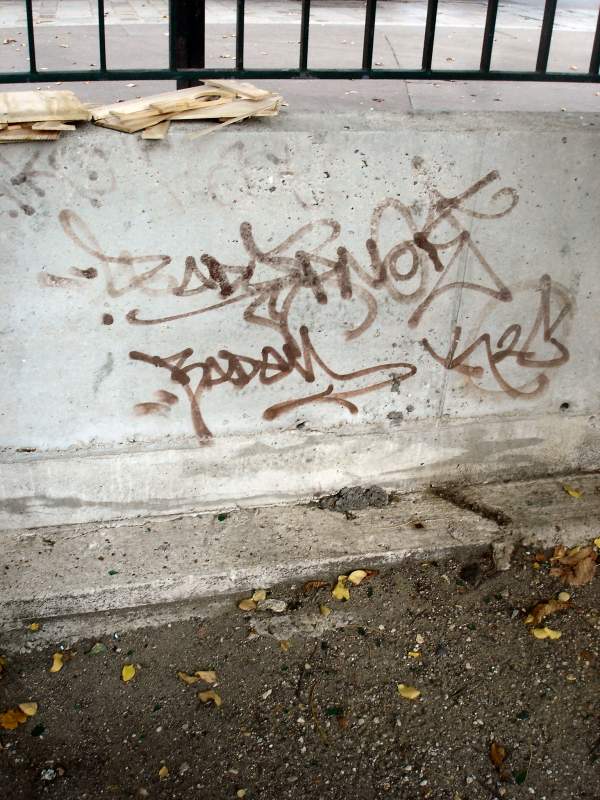 Focus on Badypnose
Locals only! Badypnose, I see this name all around my neighborhood, in Paris's Chinatown. It sounds like a mental attack. A pretty long name which can remind you Psyckose No Limit. I don't have all the technical words to describe the calligraphic aspect of his stuff. The less I can say is that his name is always original, energetic, clean and well balanced. They are not so much of his stickers, he doesn't seem to be looking for attention. It must be a personal trip. And I like it, it's something pretty rare nowadays. So, enjoy this series of picture: some stickers and a wall to conclude.