Downtown Oakland 2008

Il fait moche aujourd'hui. Certainement à cause des grèves de Météo France. Histoire de se changer les idées je vous propose un petit tour dans le centre ville de la magnifique ville d'Oakland. Une série de photos prises cet été. Mois d'aout, balade au calme, à chercher la grisaille sur les murs alors que le soleil est assommant. Là j'ai sélectionné les flops. En graffiti-graffiti c'est certainement ce que je préfère: des formes simples qui ne gâchent rien à l'inventivité de leurs auteurs. Que les lettres soient lisibles ou non les courbes restent claires.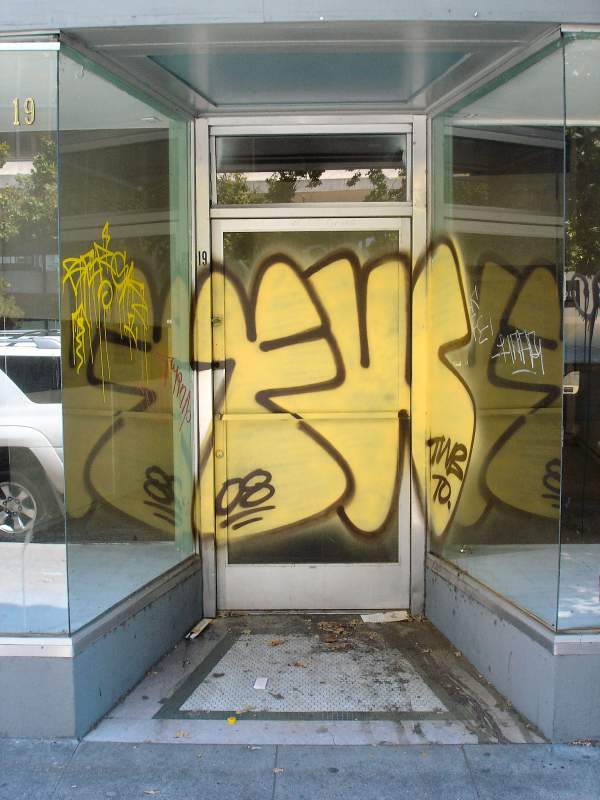 I hella love my turf

What a bad weather today. Certainly because French weather guys are on strike this week. So, let's change our minds. Now there is Google view, so I feel from-the-past to show you this series of pictures from Downtown Oakland. It was a nice walk across the city, during a calm afternoon. Some throw-ups, may be my favorite form of graffiti. Simple lines, forms easy to look even if the letters are not always readable.