Immortelles empreintes
Hop! un petit post rapide. Un retour d'une session sympathique, entre amis, un après-midi de septembre, qui avait pour but de plonger Paris sous les sticks. Un de nous avait branché son podomètre, 16km à zigzaguer dans la capitale. De Jussieu à Denfert, en passant par les Grands Boulevards et Saint Germain, sans oublier le Sentier. Du grand n'importe quoi. Une sorte de long moment totalement abstrait. Une balade très plaisante et difficilement explicable. Rien de tel!
Sans contrainte, par pur plaisir du collage et aussi pour se retrouver. A force de se laisser aller à ses désirs on fini par refaire les mêmes gestes. Après tout nos envies se ressemblent souvent. Depuis ma première balade à plusieurs il y a un petit rituel inévitable et de tout ceux que j'ai rencontré quasiment personne n'y échappe. Après avoir apposé sa marque un besoin impulsif pousse son auteur à la photographier, histoire de garder un souvenir de son empreinte (ou de celle d'un autre), une photo qui devient une petite mise en abime de la trace.
Certains se souviennent peut être d'un grand type (pas de nom) dégingandé immobile, dans une position improbable, qui prend son temps (une minute, une vraie minute) pour cadrer parfaitement le haut d'une poubelle. Un passant arrêté posté derrière lui qui le scrute comme une bête étrange « Mais que fait-il? ».
Salutations distinguées à Akso, Phot, Gabri l'Cabri, Flytox et 3615!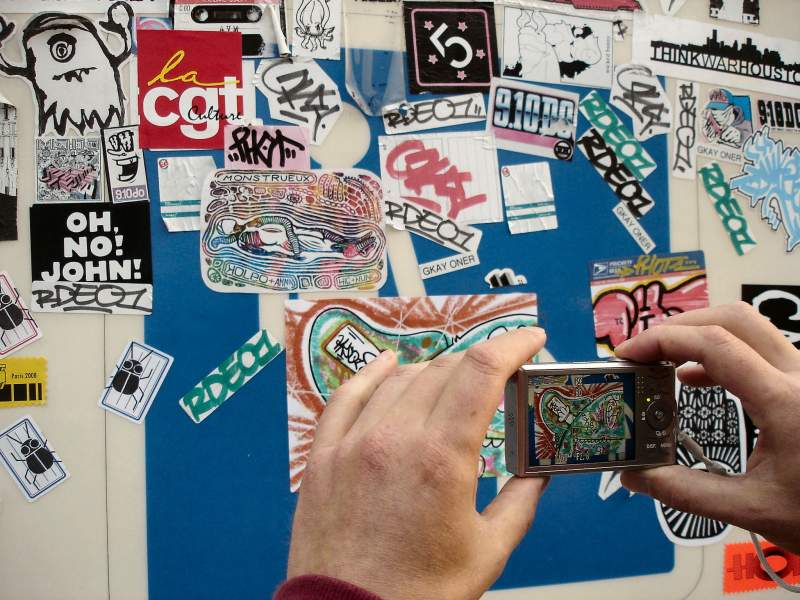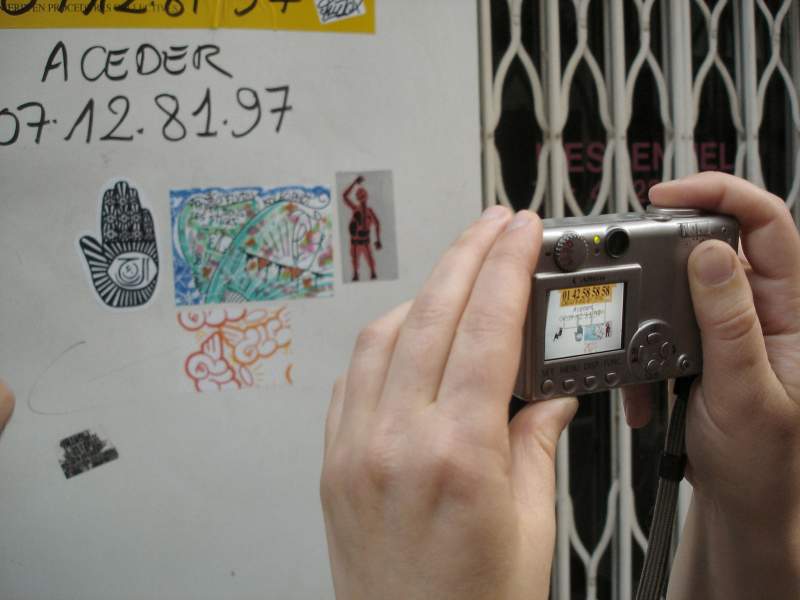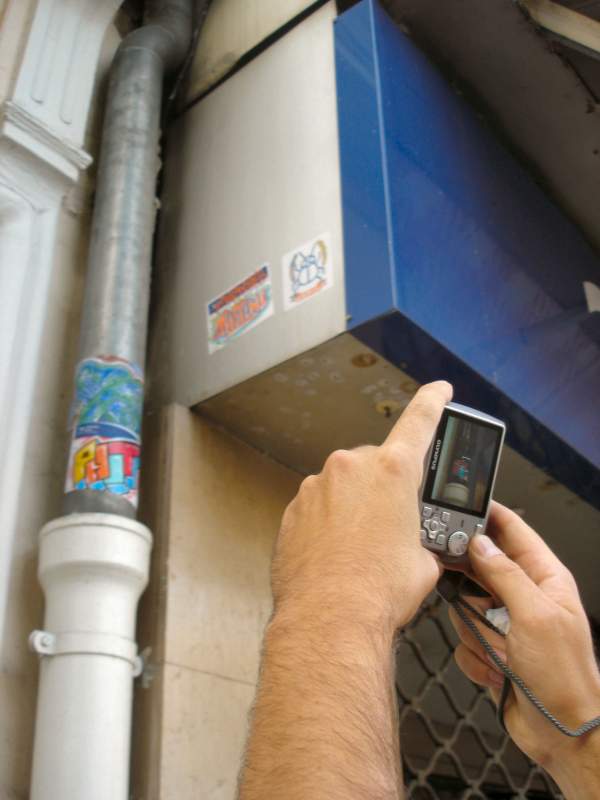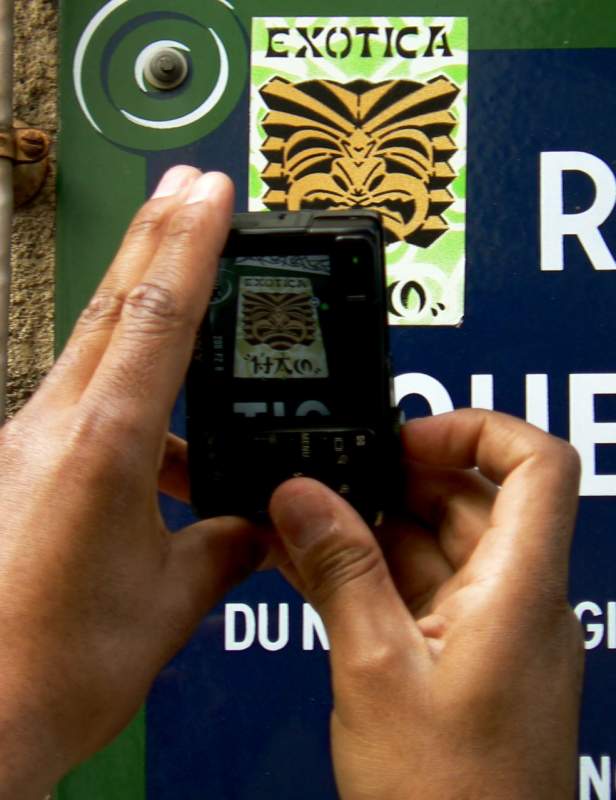 Little Ritual
Just a quick post. A little feedback from a smooth September afternoon. A sticker session with friends, all with the same goal: to put 'Paris sous les sticks'. Someone had a pedometer, we walk 10 miles zigzagging into the city, for once we even went in the south (which is not easy for my friends). A long abstract moment, with only one motivation: the pure pleasure. So sweet and so hard to describe. Like says George Clooney « What else ?! ».
With the time going I noticed something that almost no one can avoid. Right after putting a sticker somewhere its author often have to take a picture. A memory of a mark (his own or someone else's), that we could call a meta-trace.
Best wishes to Gabri l'Cabri, Phot, Akso and 3615!